Traffic Signs Wizard
for iOS
Comprehensive Reference for Traffic Signs in USA
For kids, adults and everyone !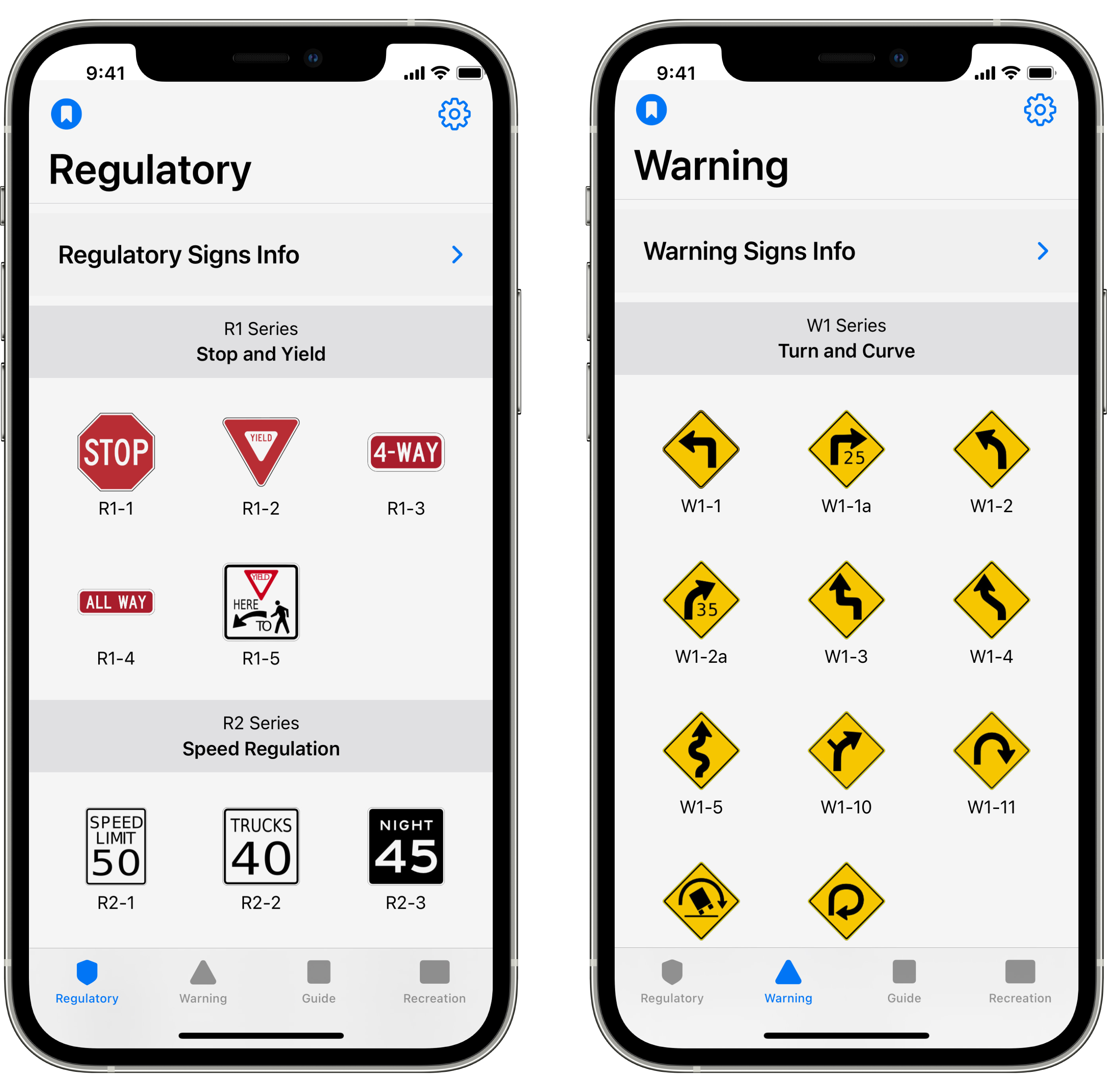 Download on the App Store today!
Features
Regulatory Traffic Signs
Regulatory Signs are meant to regulate traffic and are strictly enforced by law. Learn about the Regulatory Signs, and be aware of the Traffic laws in the USA.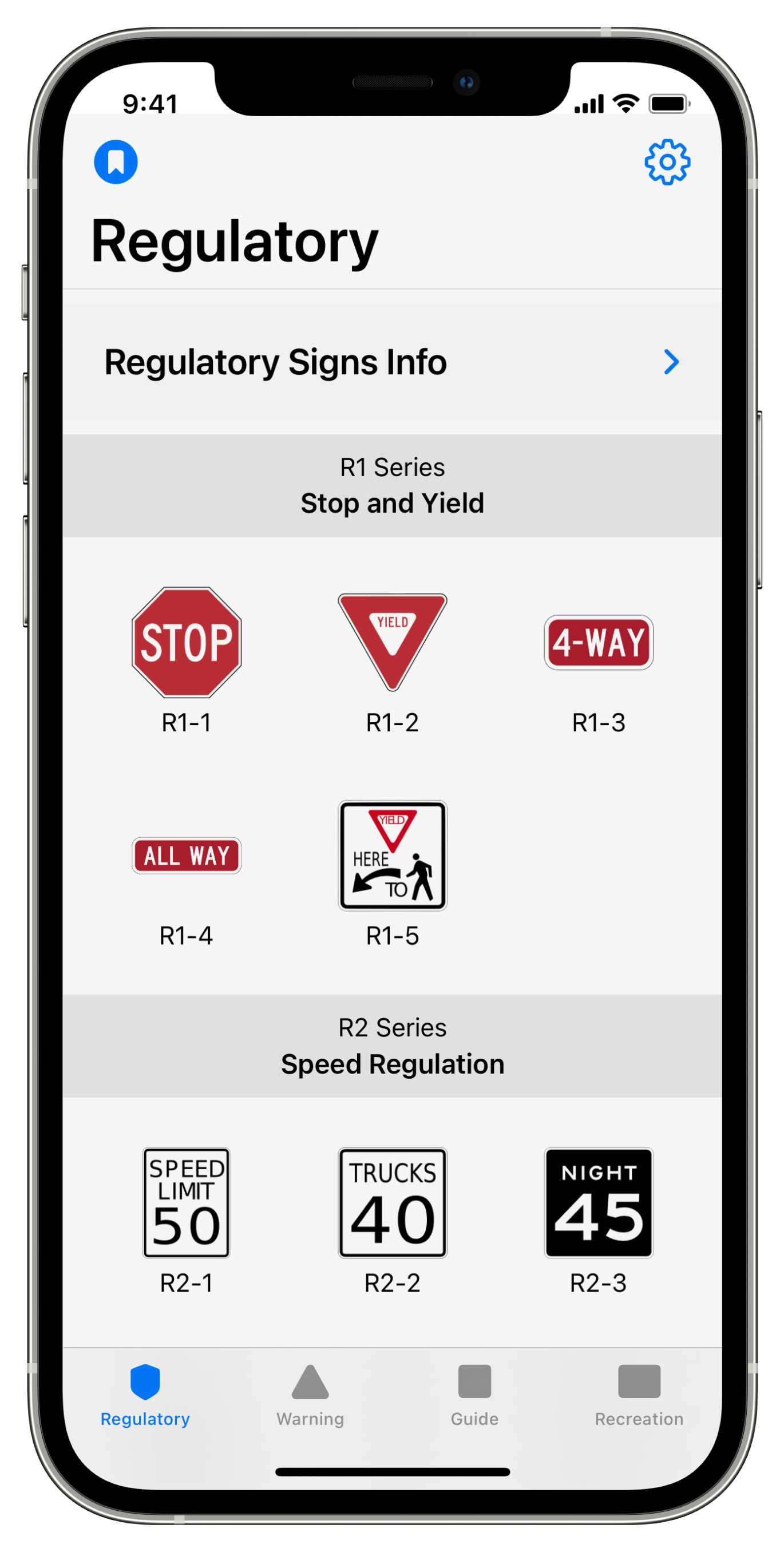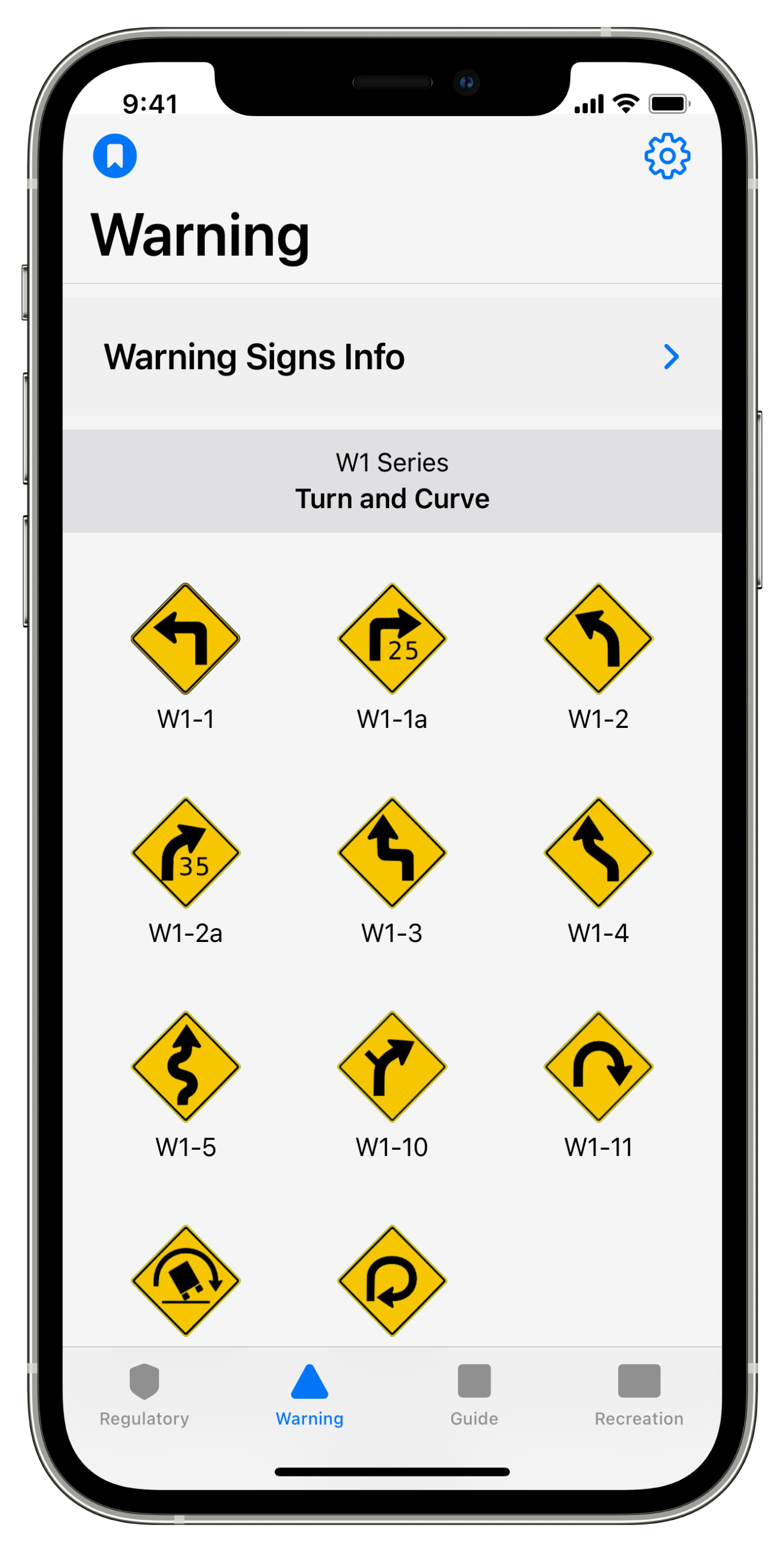 Warning Traffic Signs
Understanding the Warning Traffic signs can help avoid accidents & injury to yourself, and to others. These signs help make everyone safer on the road. Learn Warning Signs with high res images and detailed description. Impress family & friends and follow the law at the same time.
Guide and Information Signs
Guide Signs exist to help you find roadside services & facilities like food, gas, rest areas, etc. These signs are created to help make your travel better and comfortable. Learn about all the Guide Signs and be a smart traveler.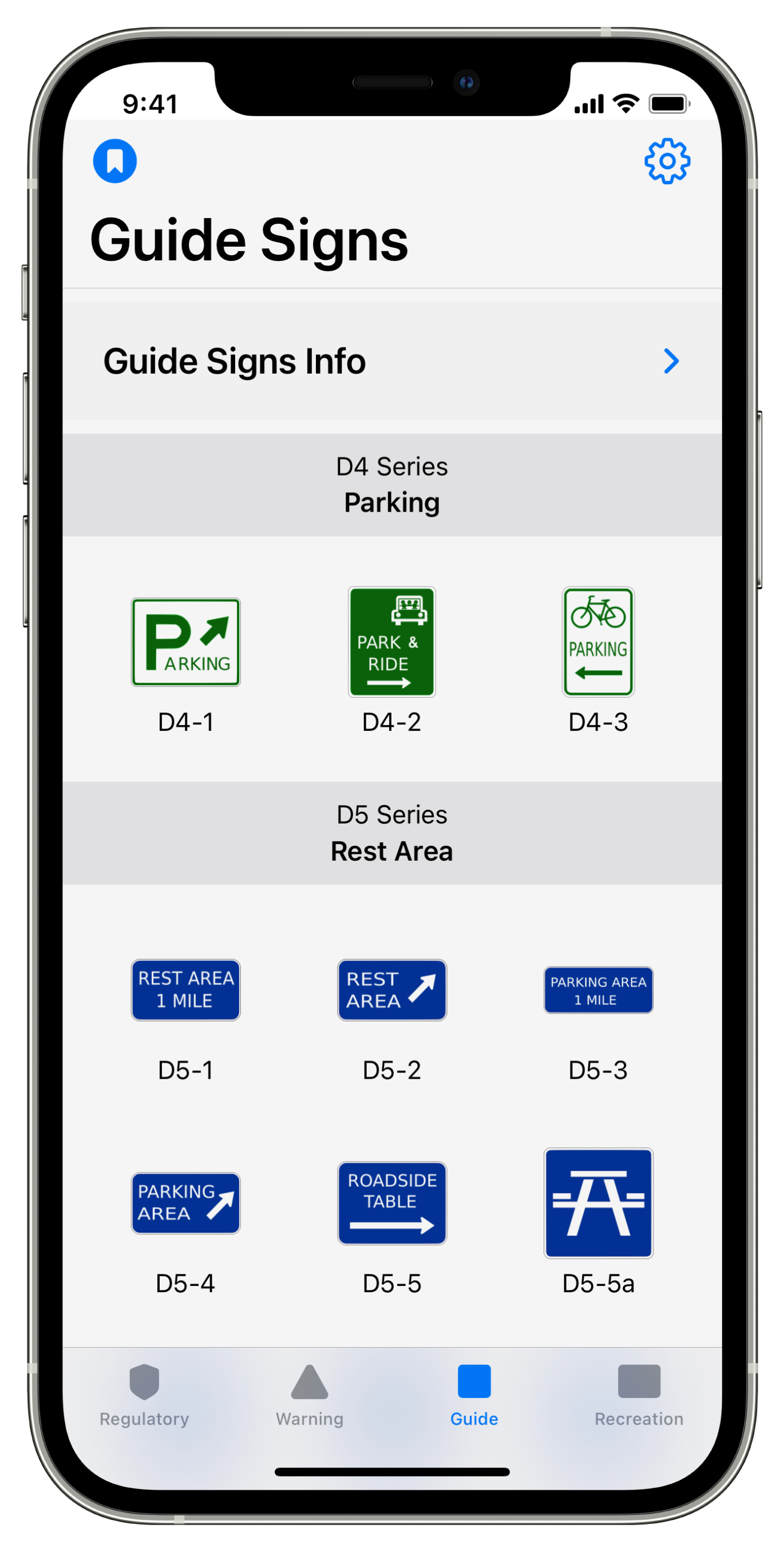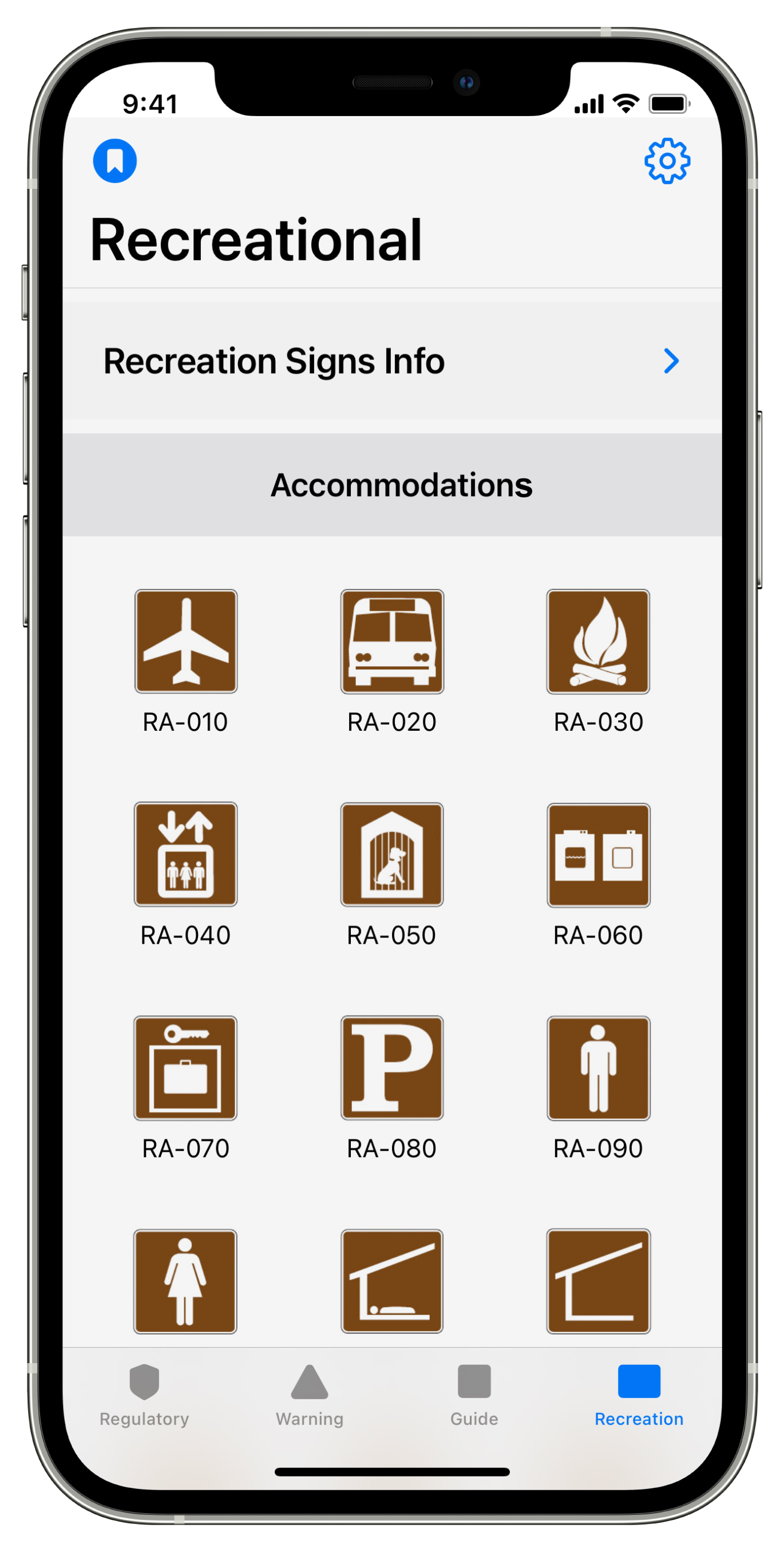 Recreational Signs
Recreational Signs are used for sporting activities, like biking, hiking, water sports, and winter sports, etc. Sports fans, nature lovers, and outdoor enthusiasts would love the collection. Share and show off your knowledge of these signs when you're out and about.
Built-in Audio Transcription
Built-in audio transcription lets you listen to the Sign description, and additional guidance with your eyes off the screen. You can also adjust the speed of the speech as per your liking.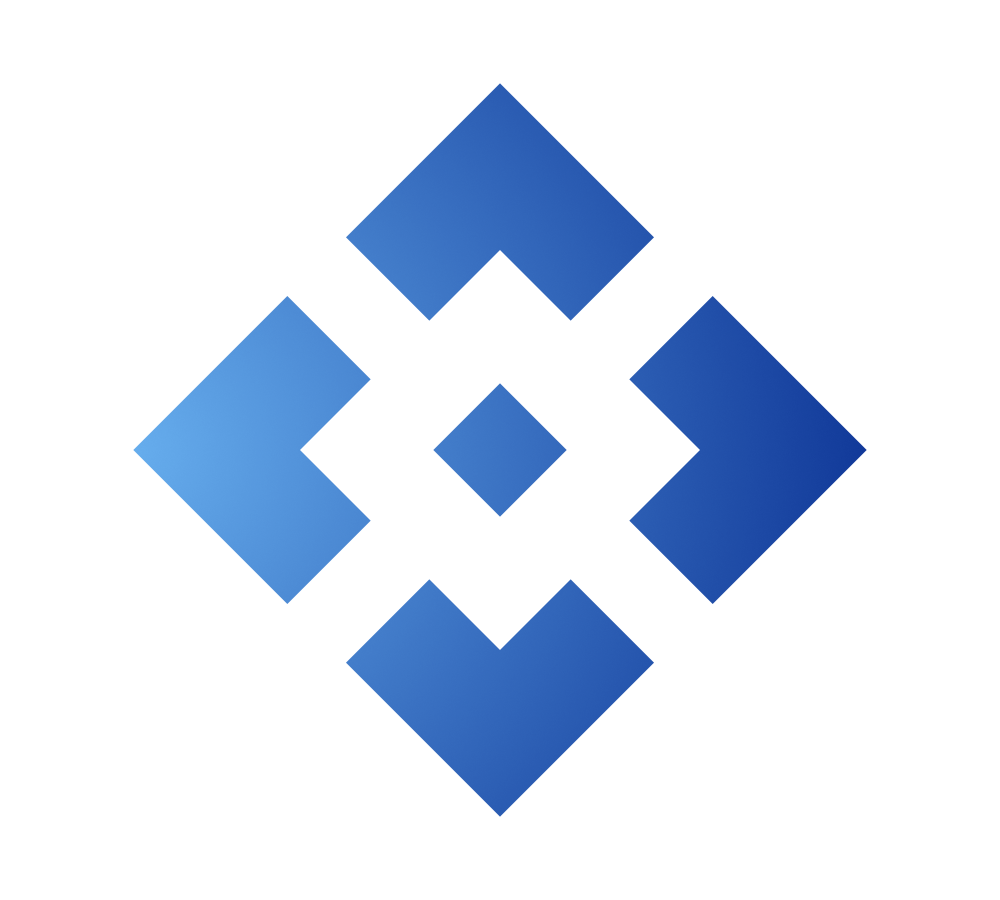 And More...
Mark as read / unread for your reading progress.
Save bookmarks to read later
Complete Dark Mode Support
Traffic Signs Wizard
Download on the App Store today !