BlueScope®
Advanced Bluetooth® Tracker
BlueScope® is the most advanced Bluetooth® Tracker & Device Finder on the App Store. Manage, track and monitor your Bluetooth® Devices like never before.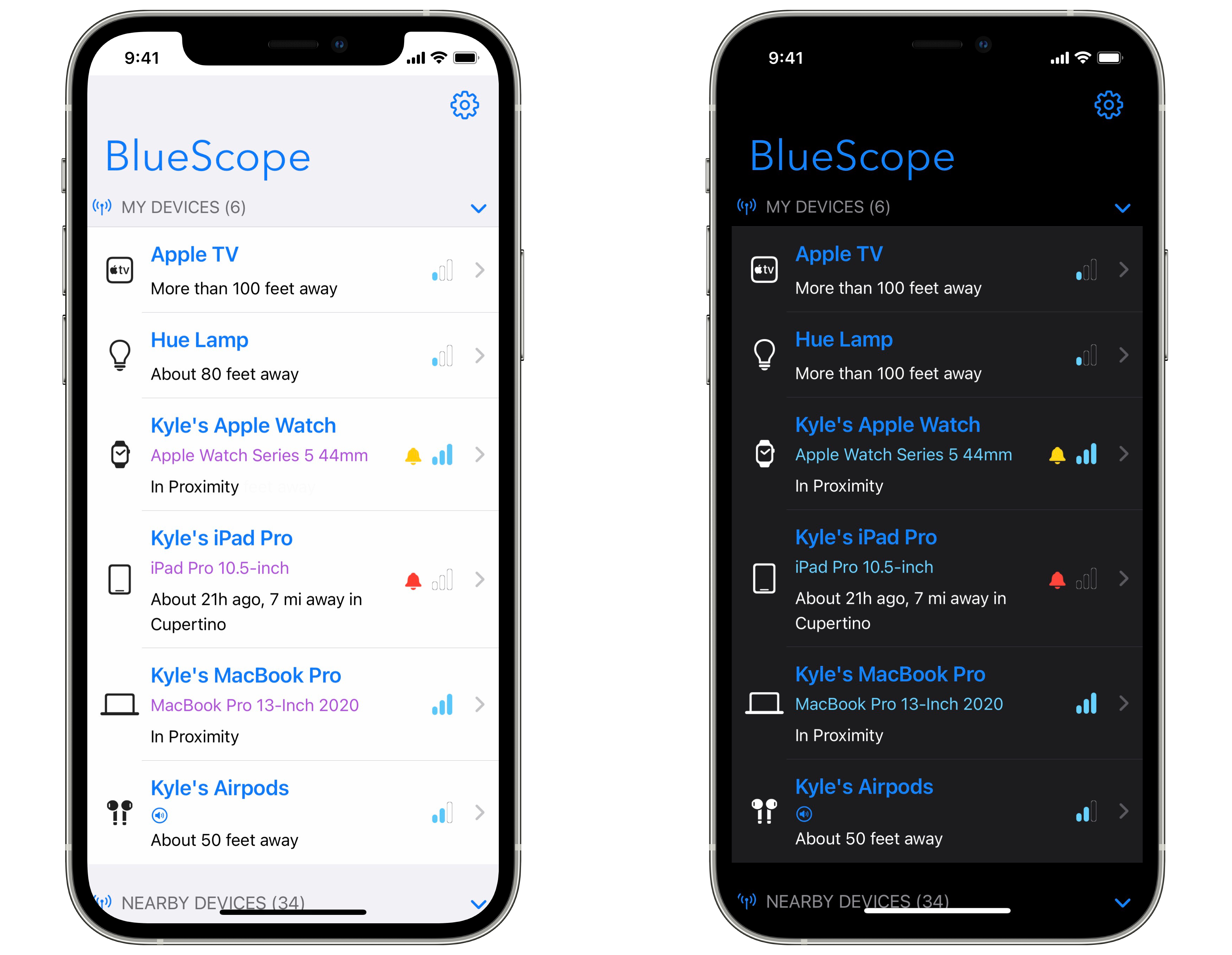 Download on the App Store today!
Features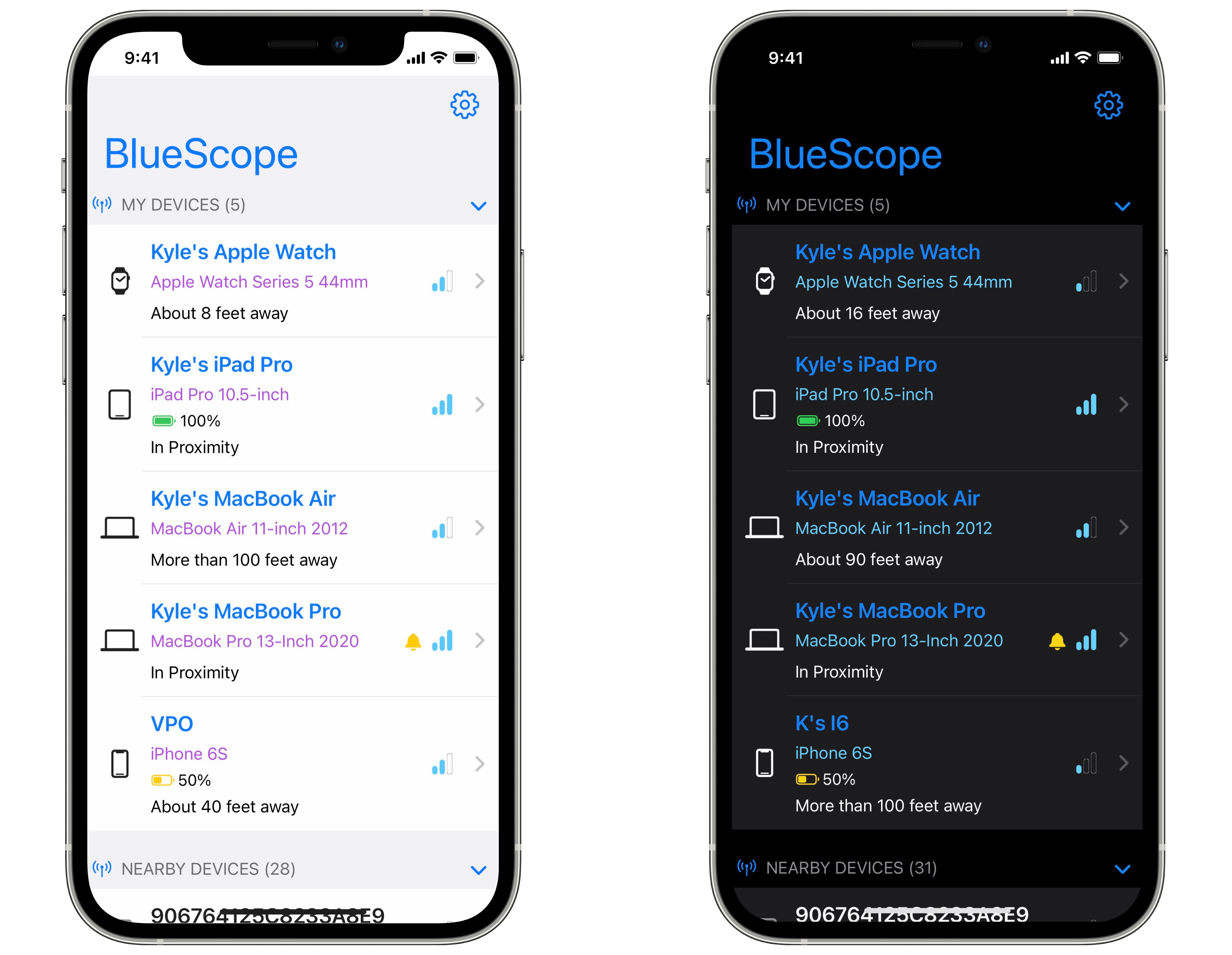 Smart Device Identification1
BlueScope® can automatically identify devices and accurately display device symbols and model name2. It can also display current battery level of the device, if the device supports it. View and manage all of your Bluetooth® devices at one place.
Lost & Found Notifications1
Lost Notifications
Built-in Device Tracker lets you monitor your personal Bluetooth® devices to get immediate alert notifications when your device goes out of range.
Easily set notifications with one touch.
Found Notifications
Device Tracker also allows receiving alert notifications when a lost Bluetooth® device is detected nearby.
Background Notifications
Receive Lost & Found notifications even when the app is not running in the foreground.
Apple Watch Support
Now you can receive Lost & Found notifications on your paired Apple Watch.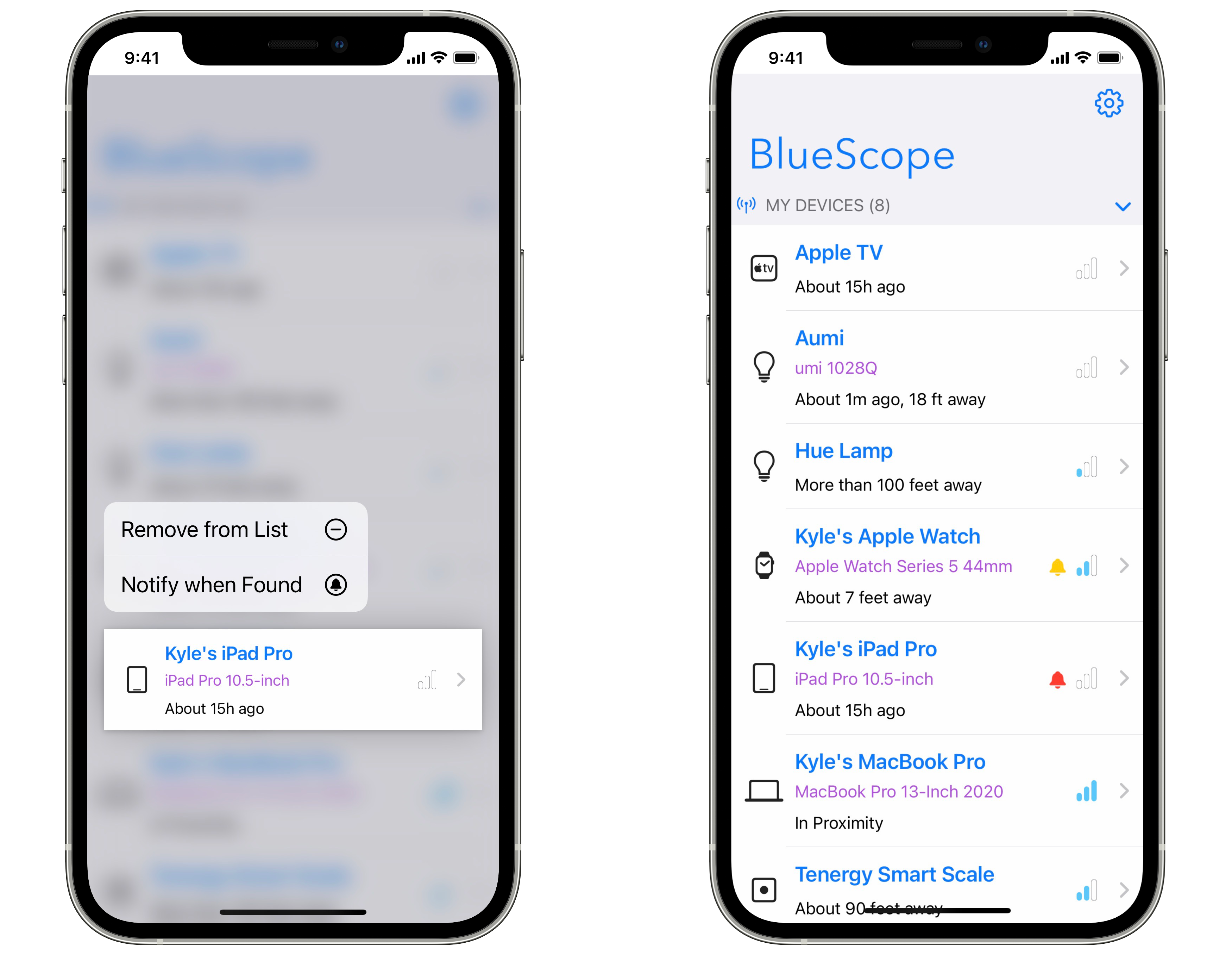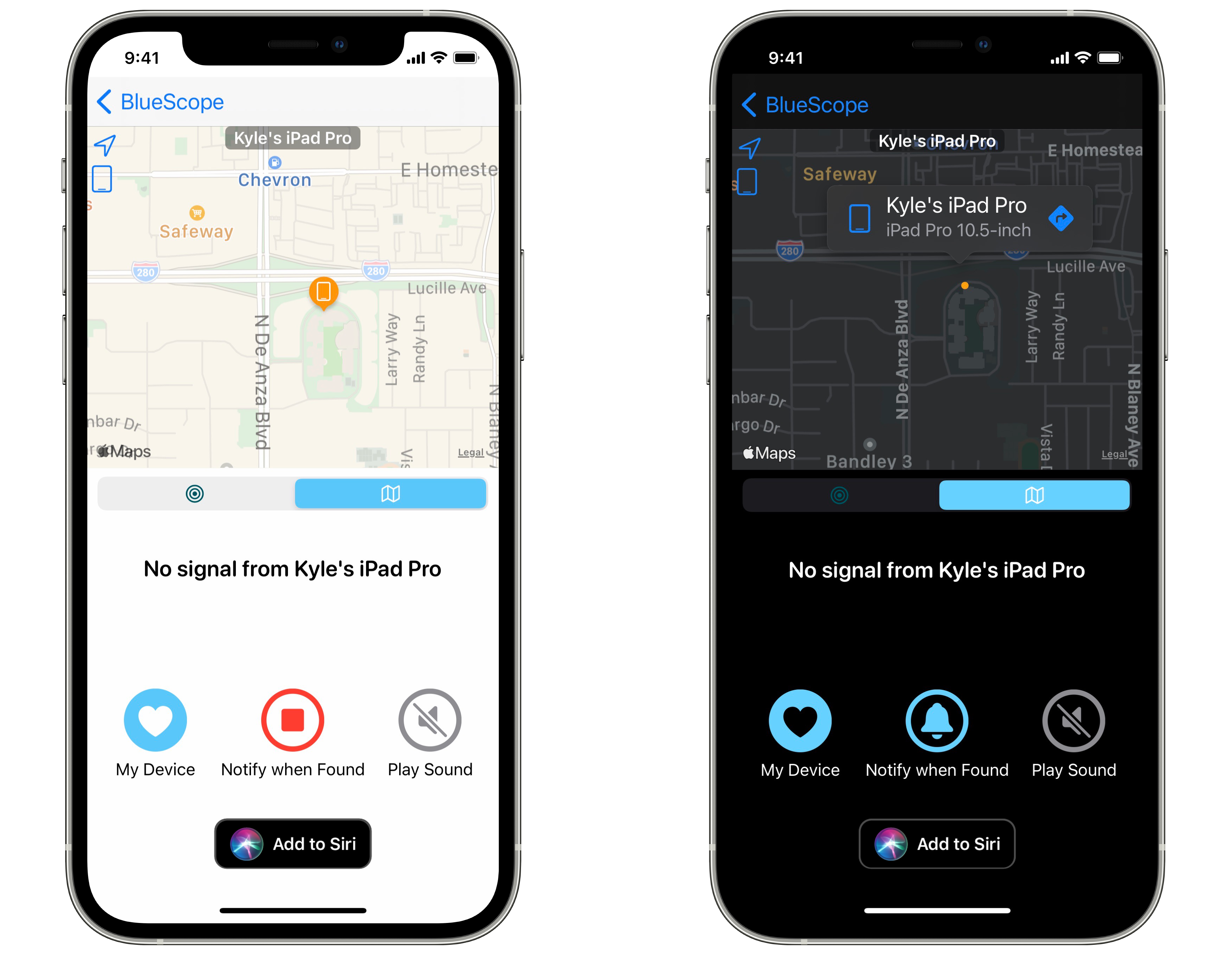 Maps & Locations1
View device location in Map View whether the device is within range or offline.
With Location Services enabled, you can see the last known location of your Bluetooth® device when it's out of range. With added notifications, receive automatic alerts when the device is detected nearby.
Directions to Lost Device
Built-in support for Apple Maps and Google Maps lets you get directions to the last known location of your lost device, if location services were enabled earlier.
Play Sound on Device1
BlueScope® also allows you to Play Sound on the supported devices, to easily locate them. When a supported device is detected and connected, a speaker icon is displayed below the device information. Tap on 'Play Sound' to play sound on the device.
Siri Support
With added support for Siri Shortcuts, you can simply say, "Hey Siri, Find AirPods" or "Find My AirPods"
Apple AirPods
All models of Apple AirPods are supported, in addition to other supported (BLE) Bluetooth® audio devices like headphones, BLE speakers, etc.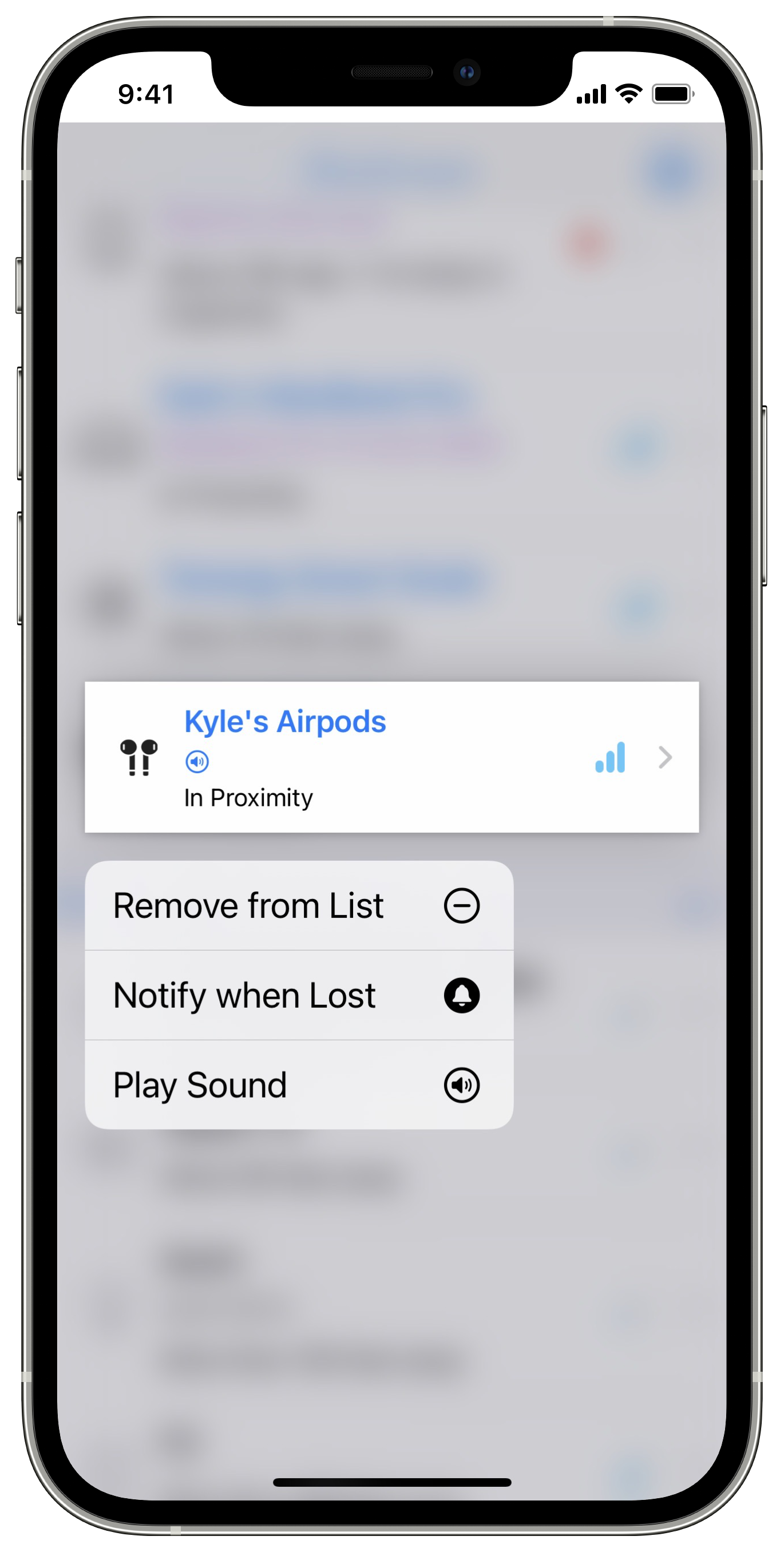 Dark Mode Support
BlueScope® comes with complete support for dark mode with native iOS design. With added support for custom colors, it's easy on the eyes, with high contrast and beautiful true-to-the-app blue color scheme. Simple, elegant and beautiful!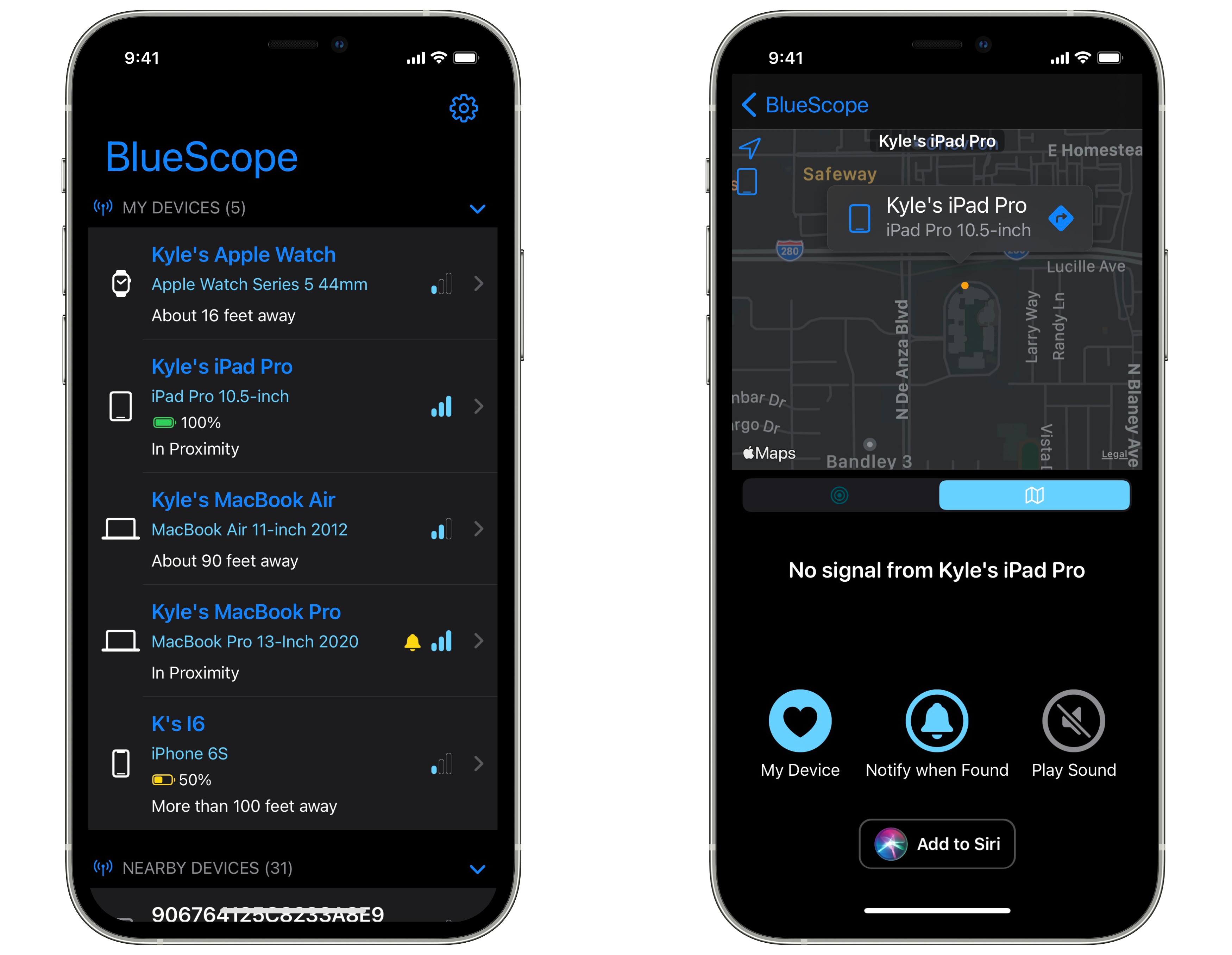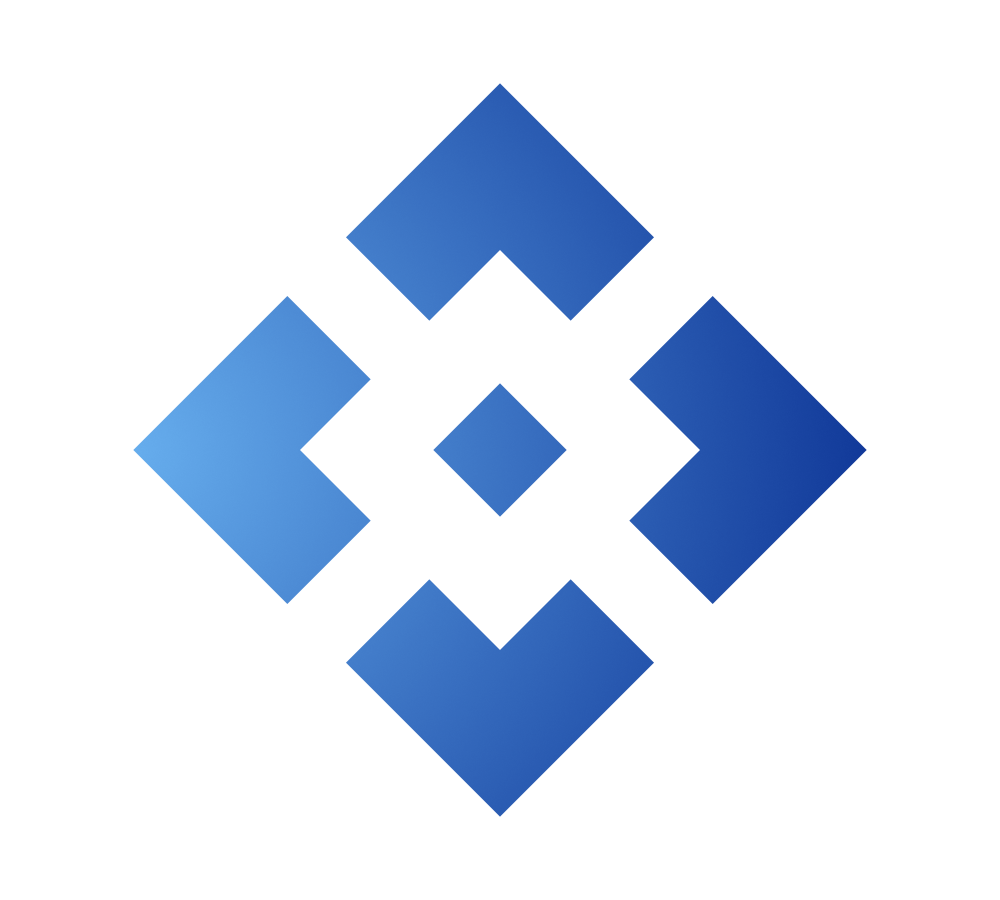 Advanced Technology
BlueScope® also supports BLE 5.0 (and later) devices, and is powered by Modern Technology & Advanced Algorithms, to give you a great user experience, while providing fantastic and easy to use features.
Privacy and Security
BlueScope® is built with your privacy and security in mind and doesn't collect any of the Bluetooth® device information. All data related to any of the detected Bluetooth® devices stays on your iOS device and never transferred to our servers. Read more about BlueScope® privacy policy.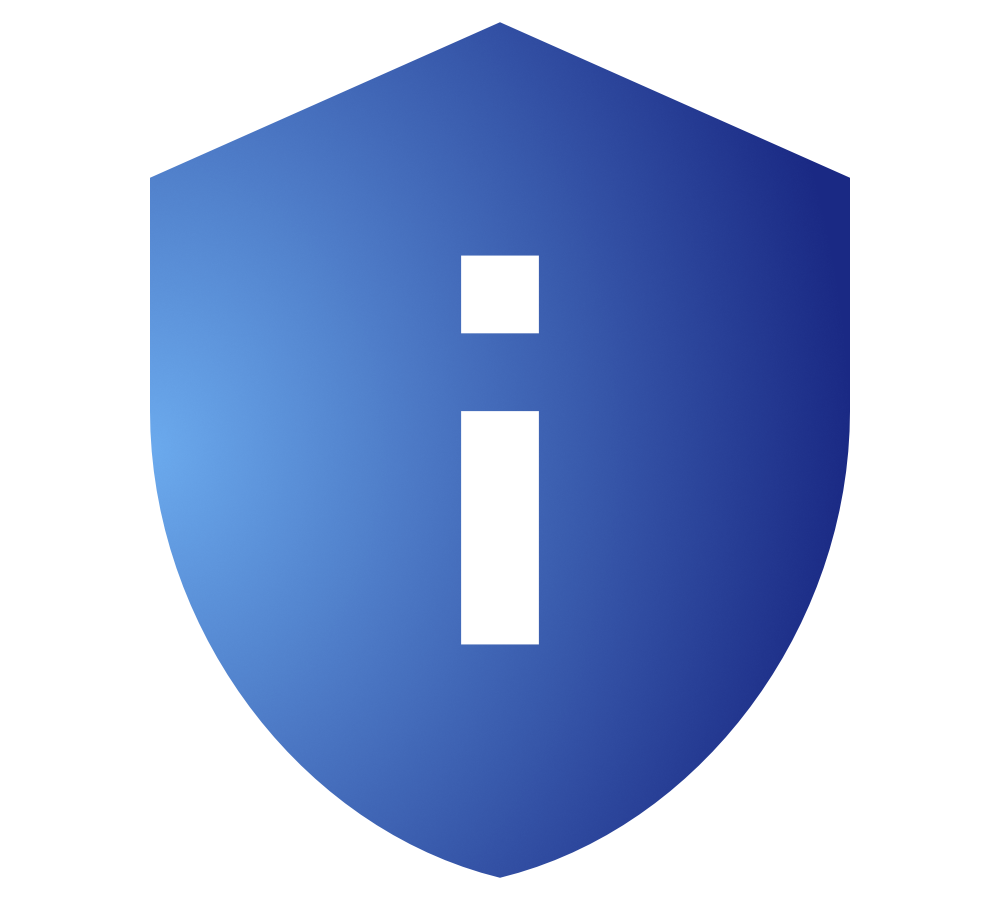 BlueScope®
Advanced Bluetooth® Tracker
Download on the App Store today !!
Premium features require an active Premium Subscription.
Currently, only Apple devices are supported.
BlueScope® is a registered trademark of Malaud LLC.
Bluetooth® is a registered trademark of Bluetooth SIG.
Apple®, iOS®, iPhone®, iPad®, App Store®, Apple Watch®, Apple Maps®, AirPods®, Siri® are registered trademarks of Apple Inc.